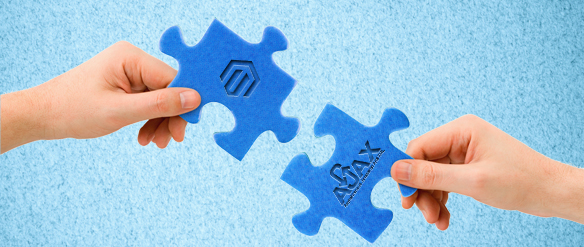 Is Magento Ajax Uploader Enemy Of Lower Versions? Take it easy.
We have made that happen. Hiremagentodeveloper is proud to announce a new, better, smarter customized Ajax Image Uploader that is compatible with all versions of Magento.
With our customized Image Uploader extension, you can stop worrying and go-ahead by customizing the Magento AJAX image Uploader extension compatible with all the versions.
The days of being left in the mist are gone. It is now possible to upload your custom images to Magento store with ease, irrespective of any version. Our customized module works like an Ajax Uploader but is more excelling. It uses a blend of HTML5 and AJAX-based drag-and-drop functionality to provide you with benefits of updated technology resulting into time-saving, making uploading file process a lot easier and likeable.
Along with this, the extension also provides you to very quickly choose thumbnail, small and base images, format the image sort order by just pulling them to the required position, enable/disable and delete images, uploading single and multiple images at once.
This Custom Magento Extension includes all the features of AJAX Image Uploader extension and more.
Check Out The Features:
Fast and user-friendly AJAX-based image Uploader
HTML5 & AJAX-based drag-and-drop functionality
Uploading single or multiple images at once
Easy to understand interface
Easy position changing
Thumbnail generation for images and graphic source files
Customizable with CSS
Track image upload progress


Is your store built using the older version of Magento and finding difficulties in uploading product images? We have the solution for it.
If you are looking for more details about our customized AJAX Image Uploader extension or a customization in any extension for your Magento store, feel free to contact us.