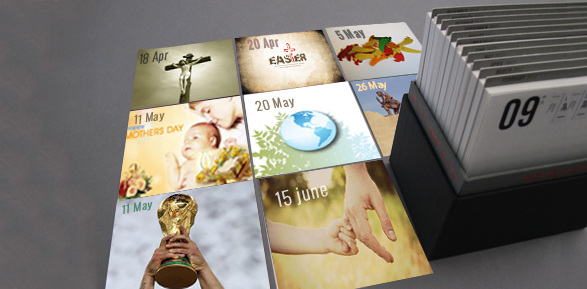 If you are all prepared to extract business and earn profits then the holiday season is still going. Ecommerce retailers do not have to wait till the Christmas to get their business hit huge sales. However all they need is a well optimized eCommerce store, which is user friendly as well as search friendly. It is commonly found that eCommerce merchants verge on all their efforts in making greater part of their profits during these festive times. So, there are several holidays your eCommerce business gets to reap profits, excluding spring breaks which might be in some provinces of the country.
Top Gifts & Stuffs Sold During Important Shopping Holidays:
Gift Cards
Alcoholic Beverages
Jewelry
Video Games
Food
Cookware
Tech Products
Sporting Goods/Gears
Toys
Apparel
Lets take a look at what numbers have to say about the exploding sales on Holidays.
According to the National Retail Federation, holiday sales have increased by 3.5% each year.
In 2013, Americans spent an estimated $17.2 billion for Easter.
The average amount spent on Easter candy, clothes, and supplies per family is $225.43 online compared to $131.04 at brick-and-mortar stores
Projected U.S. Candy sales for Easter 2014 is $2.26B
Over 85% buy or create an Easter basket for their kids.
In the UK 30 million cards are sent on Mother's Day.
40% are already shopping, because they shop for the holidays year-round
70% plan to make a holiday spending budget
Bravo! What Numbers!
Flip through a few upcoming holidays, celebrations and observances that eCommerce retailers can take advantage of.
List Of Important Shopping Days For Ecommerce Business: April To June 2014
Good Friday on April 18th, Friday:
Although it is not a federal Holiday, yet a few of the odd states have announced it as a state holiday which also starts the Easter Weekend. So Ecommerce merchants, stay alert and roll out any final promotions you wish – trust me Good Friday is a good day to get the ball rolling.
Easter on April 20th, Sunday:
You can promote your Easter special for almost 2 weekends and 3 full weeks. Easter eggs are the most popular stuff to gift, other than that you can gift, toys, games, chocolates, books, apparels etc. You should make sincere efforts to promote your sales for these stuffs which encourages the online buyers to fill their Easter baskets.
Cinco de Mayo on May 5th, Monday:
Cinco de Mayo is all about merrymaking & joyfulness, so eCommerce retailers all over the world can offer sales, redemption, discounts, gift coupons and much more. Also as Cinco de Mayo falls on Monday, so the buyers get an extra weekend of shopping prior to the big day.
Mother's Day on May 11th, Sunday:
Its certain for Mother's Day to fall on Sunday, like Easter. Ecommerce merchants have an additional benefit of extending sales and offers over the weekend. This is truly a great chance for eCommerce merchants to promote gifting and make mom's gift amazing!
Earth Day on May 22nd, Thursday:
The protuberance of the Earth Day is increasing perpetually year by year, wise's do not ignore this day. For eCommerce retailers who sell eco-friendly stuffs or things that reduces carbon footprint, its a big day to promote your ebusiness. You can encourage people to buy by interconnecting your product with a green cause, like donating some of the revenue to NGO's. This would give people a thorough sense of satisfaction on their purchase.
Memorial Day on May 26th, Monday:
You can have an extended sale period, since Memorial Day comes on Monday. The only thing you need to do is start early. This is the time when your buyer would be on vacations and small breaks, so can give them a chance to shop in advance festival clothes, outdoor gears, watersports equipments and much more.
FIFA World Cup begins from June 12th
It is not necessary for your business to be one among the big leagues trading sportswear brand or sporting goods company to make profits. Zillions of people watch the World Cup, and every online merchant can personalize a deal around it! Thinking out of box and promoting yourself silly is the best strategy. You can try color coded sales matching the color of a team's jersey. If your eStore sells food and beverages then offer discount and promotions based on specialty of countries such as Italian Pasta, French Chocolate, German Beer & Brazilian Coffee etc.
Father's Day on June 15th, Sunday:
Here again you can make use of weekend to promote the last minute shopping sales. Moreover you have a complete weekend between May 30th and June 15th to let your customers start buying. This is another great opportunity to elevate personalization.
Hire Certified Magento Developers To Create Your Ecommerce Store
There are plenty of such opportunities for the eCommerce merchants to make the most of. But the fundamental requirement would be a well constructed eCommerce store. If you are seeking for advice, then opt for Magento eCommerce store from a reputed Magento Development Company. Also make sure you hire eCommerce Developer to work on your project. One such Magento Design & Development company with 5+ years of expertise and experience is HireMagentoDeveloper, situated in Chicago, IL having certified Magento developers.
Get in touch and grease the wheels of your shopping cart this festive season.
For any queries, get in touch with us.
All the best!