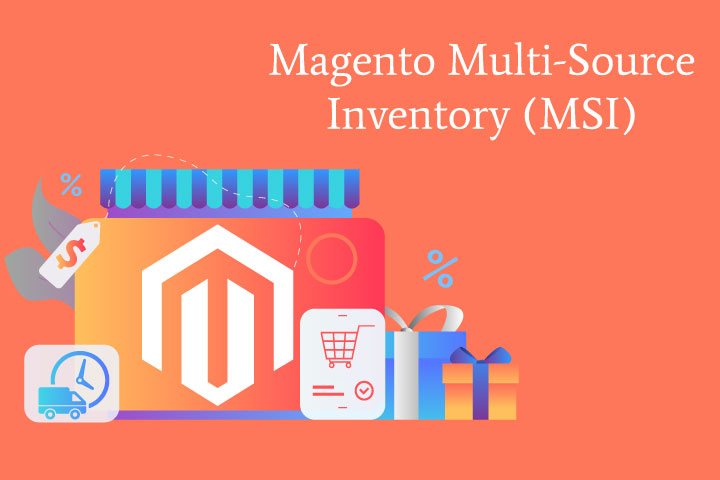 Magento 2.3 Introduction
During the 2018 conference, Magento announced the release of Magento 2.3 and by the end of 2018, Magento 2.3 was released on November 28, 2018. It has been almost a year since the last major release of Magento 2.2 but Magento 2.3 has brought in a whole lot of new features for Magento websites to enhance the functionality.
When we talk about Magento 2.3 new features, MSI (Magento Multi-Source Inventory) is one of the greatest and most important features of the platform. It offers a wide range of benefits for Magento ecommerce website development. Startups, small and large business owners can choose Magento 2.3 and enjoy MSI to manage the inventory in a better way.
What is MSI?
Multi-Source Inventory (MSI) offers a new set of tools that are available for Magento 2.3, which allows the merchants to manage all inventory sources without any third-party extensions or platforms. Magento ecommerce website owners can manage the inventory from multiple locations from one single admin panel. With Magento's MSI, one can link multiple inventory sources to one or many multiple websites. Multiple sources and web stores can be grouped together with a new concept called "stocks."
MSI improves checkout process as it adds a new reservation system. Magento 2.3 website owners can be notified when the stock decreases from the inventory. Multi-source inventory management for Magento 2 stores help to manage inventory for your ecommerce and help you become stress-free even during the peak order times.
The MSI feature offers a great channel for linking the inventory from multiple sources like marketplaces, physical stores, and ecommerce stores. Store owners can link the external systems with API and manage the orders efficiently.
Benefits of MSI for Magento websites:
There is one important thing that MSI has: Core Bundled Extension (CBE). MSI is the first Magento product that incorporates the Feature Driven Development approach. Adding Continuous Delivery to your processes can help you get the products faster. Magento + MSI can help you assign products and quantities to the fulfillment centers. Track inventory at multiple sources and streamline the operations.
MSI allows you to:
Enable single sourcing and multi-sourcing products, and bundle product type isn't supported
Create unlimited product sources
Add product stocks from several or all sources
Allow orders with multiple address hipping
Track, update, and transfer the inventory quantities of the stock
Notifications for low available stock warehouse
Integration with external APIs
MSI in Magento 2.3
Using MSI in Magento product is a very good decision. If you are facing the problem with Magento inventory management, you can definitely look for Magento development services provider agency to help you with the best solutions. You can surely expect higher performance for your Magento ecommerce websites with MSI feature. Think about it and boost your conversion rate.