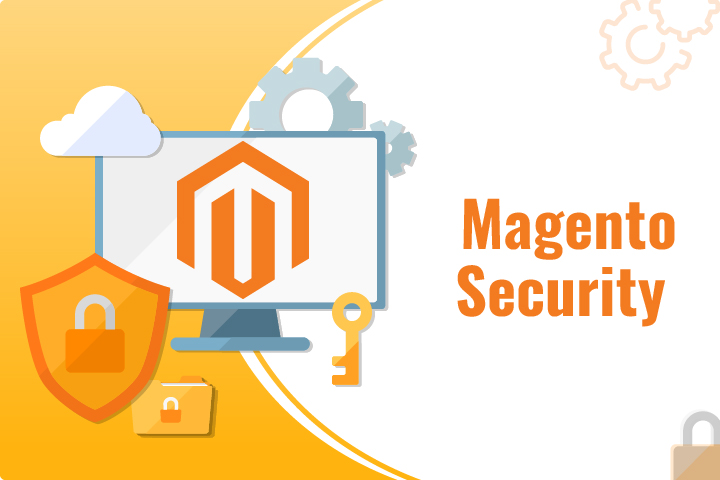 Magento is a popular Content management system (CMS) that was was developed in 2007 by the leading company variant in the USA. Magento CMS are open source software, developed in Zend framework and operating on UNIX Operating System. Magento is primarily suitable for large online e-commerce store development.
Magento eCommerce development services is one of the best ways to make money from your online store. Here you have to understand the customers' choices and requirements. That's why ecommerce store security is an important part of any Magento store. Magento is a highly secure CMS that is widely used for building online stores.
Why Magento ecommerce security is important?
Ecommerce sites may attract cybercriminals and hackers because they collect customer information. Even small ecommerce stores are enough for criminal and cybercriminals as they abstract your customer payment details and credit card number along with password. Being a business owner, you want to carry your customer data safely. Here is the ultimate guide for Magento security. It is the website owner's responsibility that the customers' data and sensitive information is not misused. In case of ecommerce stores, customers may be entering their credit card information. Protecting the confidential customer bank account details is important.
Check out some useful tips for making your online Magento store more secure:
1. Create Strong Admin name and Secure Password:
Many sellers have to habit of choosing a simple admin name and password that would easy to remember. The thing is that easy admin name and password is easy for hackers to guess. Selecting a strong password and admin name that is difficult for the hacker to guess can be a good idea. This may lock out illegal access to the admin panel of your Magento store.
To increase your password strength, you can use a unique character like @,#%$ or you can use upper and lower case letters, numbers and symbols, etc. to prevent hacking.
2. Customer Information Get Secured with SSL Connection:
When your run an ecommerce store, you need to preserve an SSL certificate. It protects your store from the attackers and develops trust among your customers. If you've not implemented SSL properly in your Magento store, then there is a chance to your customer data will be hacked. That's why our team suggests you to buy SSL certificate from verified and certified authority. Then you can configure your store pages to be loaded over HTTPS.
Being Magento ecommerce store owner, you need to install Secure Sockets Layer certificate. You can move your website HTTP to https within 3 steps:
Open your admin panel and go to system, then go to configuration. In this, you can see the general setting. Go to web security.
Go to set URL Setting and it from HTTP to HTTPS.
In admin, please click on agree on USE Secure URL.
3. Move to Custom Admin URL:
When a hacker knows your admin page URL, then he/she will have much time to attack for figuring out your password. If you just change the default admin URL to custom admin URL, then you can stop your Magento store from being attacked. By default the Magento admin is www.domainname.com/admin, then it can be easy for the hackers to get in the admin panel. That is the reason to choose unique URL for Magento store, this URL is not easily targeted by anyone, and it's complicated for a hacker to break into your Magento store security.
4. Choose Right Magento Store Hosting:
Starting your store safe means choose the right web hosting platform for your ecommerce store. If you choose to take server security then moving to a Managed hosting provider is a good choice.
Look for the following while choosing your web host:
Dedicated Magento Solutions
24/7 customer support
100% Guarantee
Top ROI
Website conduct and speed
Powerful security
5. USE Two-Factor Authentication (2FA)
A secure password is not enough for you Magento store security. The best way to protect your store, you can use two-factor authentication for your Magento site security. Magento platform provides good Two-Factor Authentication extensions. 2FA is trading a lot of accessibility for a huge security addition.
Related – Magento Multi Source Inventory
The two-factor authentication is to crack the login process into a two-step. In the first step, you have to add login credentials then the second step is two-factor authentication step. This process will avoid an attacker to access your store admin panel even if they have your store admin panel credentials.
The two-step authentication is a feature that adds to your eCommerce security by averting any criminal is access to your website. When you enable two-factor authentication, you're required to have more than just the usual login details. It means apart from your username and password to log in to your account, you would need another piece of information. For instance: a one-time code.
1. When you have done to enable two-factor authentication, you are required to have more than the usual logging details. It means aside from your username and password to login your account, you would need information like> instance question, security code, etc…
2. The information would require your mobile phone and email ID. The attacker won't have access to them. It will prevent your Magnto ecommerce website from being hacked.
Conclusion:
Use one or multiple tactics to improve the security of your Magento web store. Hire experienced Magento developers to help you with the best solutions to secure and safeguard your website.