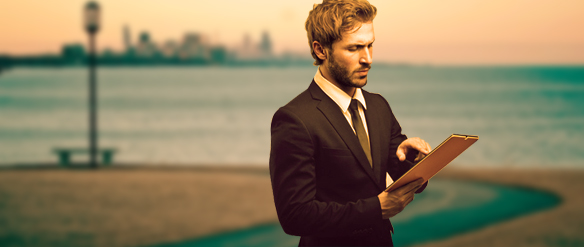 Why Magento Theme & Design Relabels The Universal Fashion And Apparel Industry
In this era of materialization and growth in the world things are shifting with the passage of time in seconds. Every industry is confronting challenges to keep up with market competition. This is happening due to the change in shopping concept which is resulting in increased ecommerce sales by leaps and bounds.
Moreover, I personally believe that the greater parts of people are fond of online shopping. They just hate to squander their time searching for something they might not find in the shopping precinct. Purchasing from a mall or high street is just way too much time consuming and grueling.
By all means the ecommerce market is frequently opening to new addressees. Each sector has to rejoin to them in time, since ecommerce is getting more and more accessible to a range of retailers and consumers.
If we talk from a fashion and apparel business point of view, among the main reasons for ecommerce online store growth in general is the progression in the fashion industry, increased internet access, greater dependence in online sales and more product availability. Now to brace up online fashion and apparel stores impressive Fashion apparel themes & fashion and apparel design should be fixated on.
This helps fashion apparel industry to catch up with other online businesses and offline fashion. That's cool!
Fashion & Apparel Industry Stats
In the United States, 60% of the populations are buying clothes online and 45.1% are recommending items to friends, colleagues and family via social media.
26.4% of Americans currently buy more items online as compare to shopping centers and mall purchase.
24.1% of Americans purchase the same amount online as they do offline.
More than 50% of Europeans buy clothes online, with Germany (70%) leading the way.
Brazil leads all South American nations with 34% buying clothes online.
Mobile is now the primary online shopping channel for 19% of people in the United States.
How Ecommerce Proves To Be Advantageous To Fashion & Apparel Industry
I must without fail assert that with the rapidly growing online fashion store, consumers need and behavior has grown by the same token. Consumers want to shop where on earth they are via their preferred medium. In order to capitalize on sales, retailers should provide multiple channels for consumers as well as keep an eye on development and adjust their ecommerce systems to compliment marketplace demands.
And the right platform to support these requirements is none other than Magento.
What are the Benefits
Cross Channel Integration: Cross channel integration connects retailers with their catalog, merchants, logistic partners, and stores. This not only progresses simplicity in operations, but it provides an unswerving experience on any medium. This is possible with Magento ecommerce which caters a variety of custom solutions such as Magento theme design for fashion and apparel to help your Online fashion store prosper.
Personalization: Magento is a feature rich platform that proffers personalized services as per requirement. This gives retailers variety of custom fashion Themes to give their online fashion store a unique feel and look. Personalized solutions for Magento theme Developer for fashion & apparel stores will magnetize business for future online ecommerce store.
Online Loyalty: Magento's analytics are very robust and systematic. The competent Magento platform brings custom Magento fashion & apparel themes & Design to furbish your profit making online fashion store. Traders can rapidly draw the correct implications and fashion and apparel design through loyalty programs for their consumers, including bountiful reward points to their consumers, sending coupon codes for exceptional discounts, giving away gift cards or store credits, or even vendors personalized alternatives.
What's Hot, What's Not, What's Next In Fashion And Apparel Industry
For any importer, distributor or manufacturer of fashion and apparel, footwear, handbags, accessories, jewelry, home furnishings or other fashion goods who is considering creating a fashion store on Magento, should be looking for magento certified eCommerce Developer.
Whether you already have a fashion and apparel store or if you are just interested in what it takes to develop a flourishing online fashion store then it has to be nothing other than Magento theme for fashion & apparel stores.
The key considerations while constructing Best online fashion store should be custom fashion themes, Magento theme for apparel stores & fashion and apparel design.
One of the spearheading organizations that presents inventory software solutions such as Magento theme for fashion & apparel stores, fashion and apparel design, custom fashion themes is Hiremagentodeveloper, with over 5+ years of experience. Hiremagentodeveloper ties avant-garde technology with Magento bronze certification, award winning magento themes & Top 5 magento theme.
Get on the act by hiring a dedicated certified Magento developer from them and see your online fashion store gain popularity.
If you are interested in creating or transferring your fashion and apparel store on Magento, feel free to get in touch with us.
I believe this write up leaves you with no second thoughts.
Catch Us again for more!