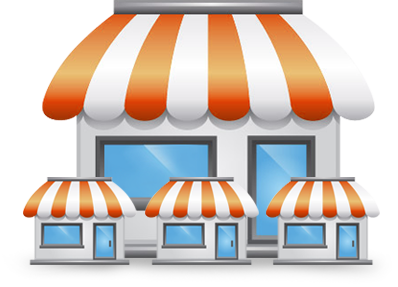 Our Developed Stores Help Marketers Generate Viable Business Opportunities
We emerge-out with unique and great looking online store for each and every marketer who consults us with their requirements. Based on their custom store requirements, sometime it's an easy going process and sometime we have to bend ourselves a little more but we never left any jerks in store quality and features. We know that for selling goods and services, and also to keep generating viable business opportunities, the online store had to look professional.
Prior products and services, it's the online store that engages the visitors and inspires them to process ahead and make transactions. Alike other sellers, we had a client who came-up to us with his requirements to develop online store so that he could sell sports equipments and gears. Bespoke store development requirements were composite, but that's what we love about profession.
Magento ecommerce store – you dream we build
After analyzing and understanding the depth and breadth of online store, our Certified Magento Developers started building the store from the scratch. We wanted to build an appealing online store equally balanced with scalability and flexibility to grow. Because of its feature and other available resources, Magneto was finalized as platform for development.
Each and every phase of magento development presented many barriers but we successfully cleared every stage of development and finally deployed the project within given time frame and budget. Our goal was to get a professional looking site up and running quickly and that's what we did.
After facing and clearing many development challenges, we materialized to create one of its kind online store with several features needed for next-gen estore. We worked on frontend, backend, product catalog and other elements to make it more dynamic and intuitive. We integrated social media features so that visitors can like, rate and share products publicly. Here's a long-list of feature that made it to day light,
Multi Store
Multi Language
Sweet-tooth Extension For reward Points with slider functionality
Extension for VAT Calculation Dnd_correction TVA (No negative VAT Amount)
Live Chat
Feed merging of shopping flux
Gift Certificate
Light-Box Functionality
Google plus and Facebook "Like" and Twitter button on product page.
New items Block on Home page.
Advanced Review extension
Generating ticket for Support using Helpdesk_ultimate extension
Maintain the customer track after they are leave using follow-up email extension
Home slider on home page and left column of page
Video's in left column
Most searchable products(search terms)
Enhanced order filters, search orders by their SKU and name.
Add tracking script on order confirmation page.
Advanced permissions enables Admin to assign permissions to users.
Google Sitemap
By incorporating these features of Magento Development, today our clients are the owners of such stores that perform well by obeying all the industry standards and validations. If you have similar or even complex challenge for creating a store, instantly get in touch with our Certified Magento developers to own customized solutions.