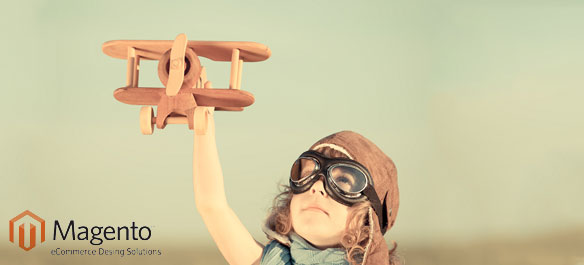 The reason why Magento is currently the leading open source eCommerce platform is because of its rich set of features, excellent back end, and a flexible theme structure. The theme structure of this platform is of great importance to eCommerce web designers because it offers a wide latitude in site design which in turn produces good-looking online stores.
We have worked with a wide range of online ecommerce store development and in this blog we will showcase some of the best online stores built on the Magento Community as well as Magento Enterprise.
EXPATFOODHALL
Expat Food Hall imports foods that smells and tastes good, from your home country. A simple and clear layout, soft natural colors and exquisite typography give a pleasant touch and feel to the website. The left hand navigation allows you to drill down to exactly what you are looking for by selecting a brand, category and country.
Website Designed Using: XHTML (in HTML 4), CSS 2 and JavaScript
LEGRE
The design of LEGRE Optical store stands out for sure. Legre does a great job providing large, clear and excellent product photography.The products can be filtered based on their attributes on the catalog page. You will also love to see the ultra smooth slider on the home page.
Website Designed Using: XHTML (in HTML 4), CSS 2 and CSS3, jQuery.
DODOSHOES
DODOSHOES is a well-known brick and mortar retail store in the UK that extends its in-the-mall brand to its Magento-powered eCommerce store. This design is clean and simple with high quality product images that can be zoomed in and out. Here you will also find right-hand navigation that allows you to drill what you are looking for by selecting a price range, color, UK size and brand.
Other Technologies Used: XHTML (in HTML 4), CSS 2 and CSS3, jQuery.
USED LOCKERS
USED LOCKERS is a Magento powered online store that uses white as a visually powerful backdrop for its colorful products. This website makes great use of photography including images slider on home page, photo-heavy category pages and excellent quality product detail images that can be panned and expanded.
Other Technologies combined with the Magento eCommerce platform: XHTML (in HTML 4), CSS 2 and CSS3, jQuery.
NorthCal
If you are looking for a recycled wood products company, NorthCal is the right place. This Premier Reclaimed Woods Company is using Magento to power its well designed online store. This website has a very traditional layout on subsequent pages and utilizes Magento's layered and faceted navigation throughout the site design.
Other Technologies combined with the Magento eCommerce platform: XHTML (in HTML 4), CSS 2 and CSS3, jQuery.
All of these websites are browser compatible and also provide a great user experience because of their designs. We have worked with hundreds of clients who have always appreciated our work as we offer quality and cost-effective Magento Services including 90 Days Bug Fix Support.
If you are looking to set up a multi Store or want a custom magento design and developed with responsive features, get in touch with us to hire Magento designer for your online store development project.