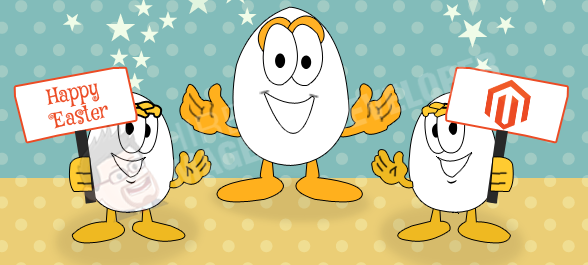 Hello everyone!
Welcome to HireMagentoDeveloper.com! Happy Easter to you and yours! Hope the weekend is beautiful for you!
The Easter season is here again. We would like to take this opportunity to wish you all a very Happy Easter and to remind everyone that Easter has noteworthy religious association and it's the best time to unite and celebrate events such as an egg hunt in your yard or nearby park, food festivals and family parties to greet the spring in a majestic way. Fill your house with domestic decorations, Easter crafts, special treats, mouthwatering recipes, party games and fun filled activities.
Easter is known as the season when our Lord and Savior Jesus Christ was buried and resurrected from the dead. It's the time to express the joy of renewed life and there is no better way of doing so than organizing a fabulous Easter party. We pray no matter how you are and where you are, we hope you do something special on this holiday and make it a day to remember.
Make your guests and invitees busy with the Easter egg hunt; let them enjoy the Easter Bonnet Cake and dance to the lively music. Have a lovely Easter and make your day a grand success. Welcome the spring and Celebrate Easter 2013 in an egg-cellent way!
We wish all Hiremagentodeveloper's customers peace, good health and prosperity throughout the Easter holidays. Keep safe and have a good one!
Have a Happy Easter!